Bayou Classic Football Trophy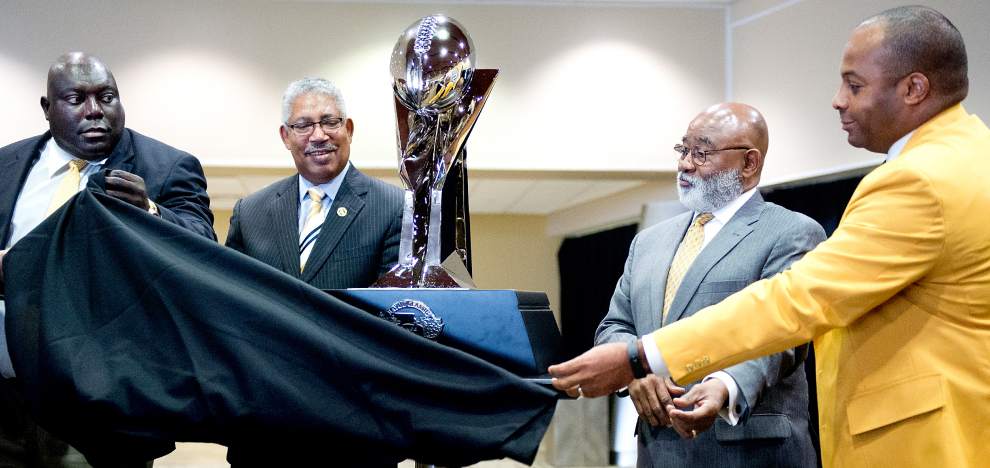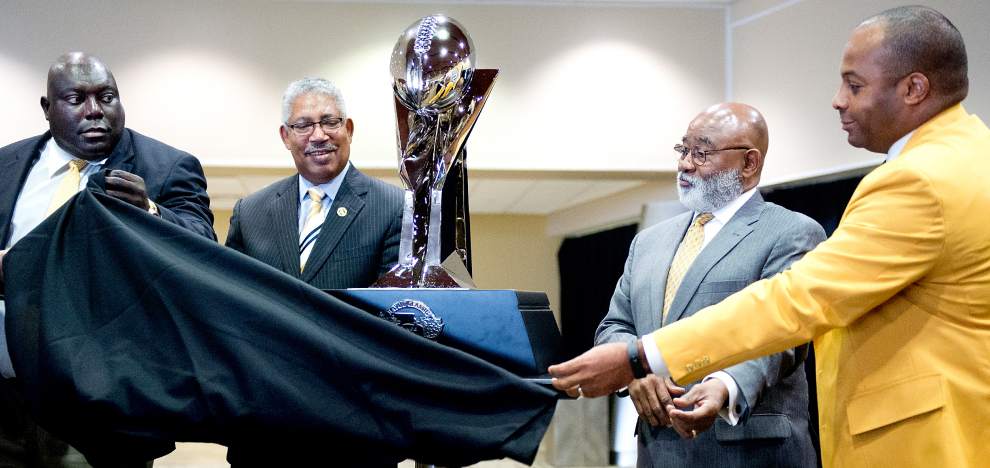 Bayou Classic Football Trophy
The Bayou Classic, an annual football game that is one of America's greatest college sports rivalries, commissioned Bennett Awards to create a new custom perpetual trophy for their annual football game. The 2015 contest marked the 42nd game of this annual football series, which is held between Grambling State University and Southern University. The Bayou Classic is a celebration of football, family, tradition and pageantry surrounding these renowned Historically Black Colleges.
Up until this 2015 game, the Bayou Classic had been using a Waterford Crystal trophy. This last year, however, that trophy was "retired" and donated to the Smithsonian Institution's National Museum of African American History and Culture. The Bayou Classic began a search for a new, modern perpetual trophy to use for the football series moving forward. The Bayou Classic selected Bennett Awards to create and produce a new, custom award design for this trophy. Both parties worked collaboratively to create a sleek, powerful trophy worthy of this long-standing rivalry. The trophy featured a custom sculpture of a football sitting on top of a modern, geometric platform. Both components were cast in pewter and silver-plated. The sculpture award was mounted on a handcrafted black wood base. A custom silver-plated pewter medallion in the image of the Bayou Classic logo was attached to the front of the base.
This new trophy was unveiled at a special awards ceremony held Tuesday, November 24, 2015 at the Mercedes-Benz Superdome in New Orleans, Louisiana. Each year, the winning team will get to take the trophy to its campus to display until the following year's game. The 2015 game, played Saturday, November 28, 2015, also at the Mercedes-Benz Superdome, was won by Grambling State University.