FEHSF Homeland Security Lifetime Achievement Awards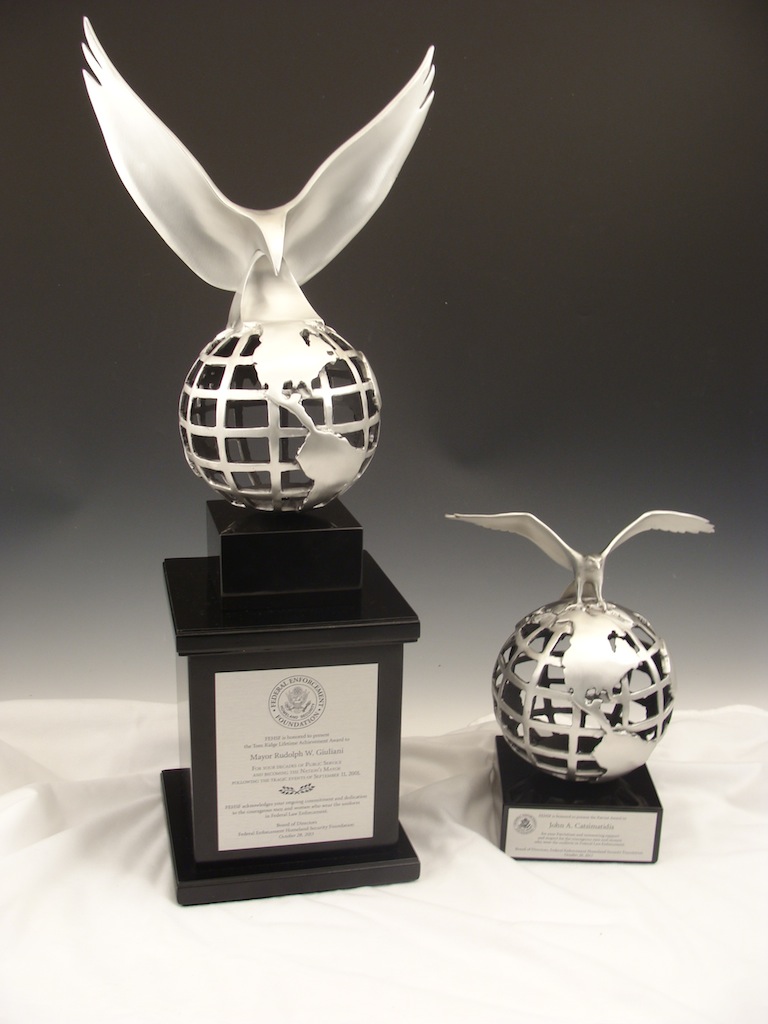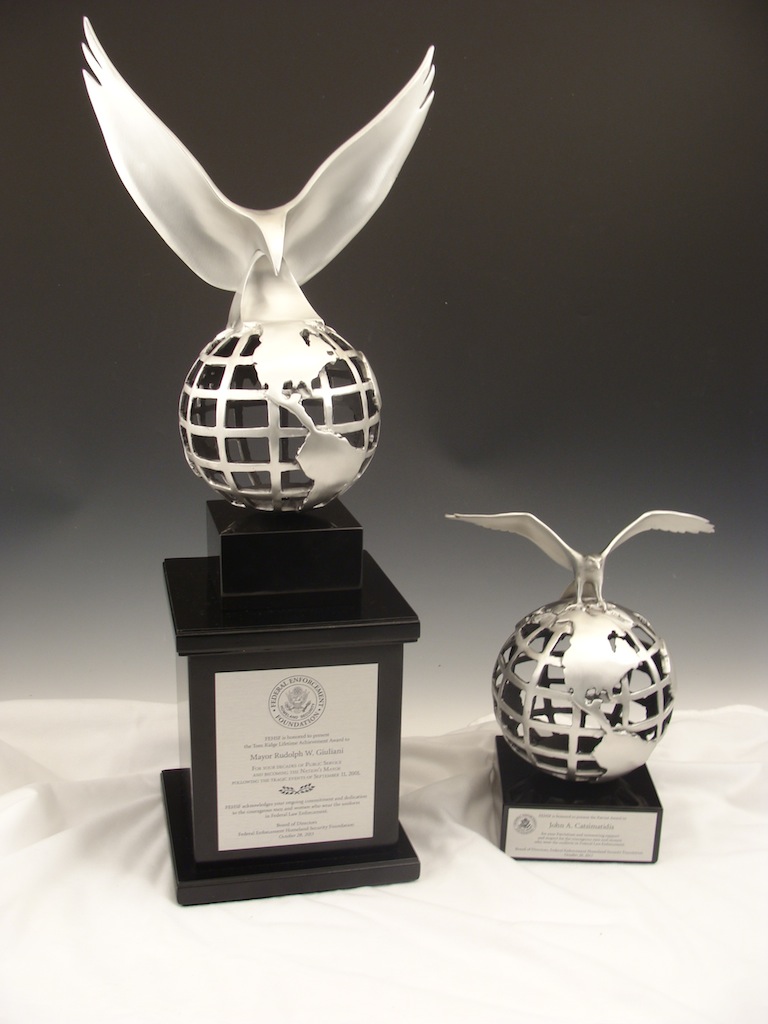 FEHSF Homeland Security Lifetime Achievement Awards
A custom awards design from Bennett Awards was commissioned by the Federal Enforcement Homeland Security Foundation (FEHSF), a nonpolitical organization providing financial support to federal law enforcement employees and their families when an agent is killed or injured. The FEHSF commissioned the custom award for their prestigious Lifetime Achievement Award. This recognition award is a key component of the FEHSF's Tom Ridge Homeland Security Awards, a set of recognition awards that are presented each year to courageous agents from the Federal Law Enforcement Community, including the Bureau of Alcohol, Tobacco, Firearms and Explosives, and the FBI.
Bennett Awards created a new unique, distinguished custom award design for this Lifetime Achievement Award. This custom achievement trophy features an impressionistic eagle sculpture, wings spread wide, atop a globe. The globe is an open-air sculpture that shows the major continents and latitude and longitude lines. The sculpture trophy is cast in pewter, and features a brushed pewter finish. The sculpture trophy is mounted on a multi-tier, handcrafted hardwood base with a glossy black piano finish. This base features a black plate containing customized gold engraving of the award name, recipient name, and the FEHSF logo.
This custom award was first presented in 2012. The 2012 recipient of this Lifetime Achievement Award was Howard W. Lutnick, Chairman and CEO of Cantor Fitzgerald. Following the 9/11 terrorists attacks, Mr. Lutnick rebuilt Cantor Fitzgerald and provided support to the families of the 658 company employees who died in these tragic attacks.

The FEHSF Achievement Awards were presented to recipients at the 2012 Tom Ridge Homeland Security Awards Dinner, held April 12, 2012, at the Hyatt Hotel in Midtown Manhattan.