Machinima "Inside Gaming" Awards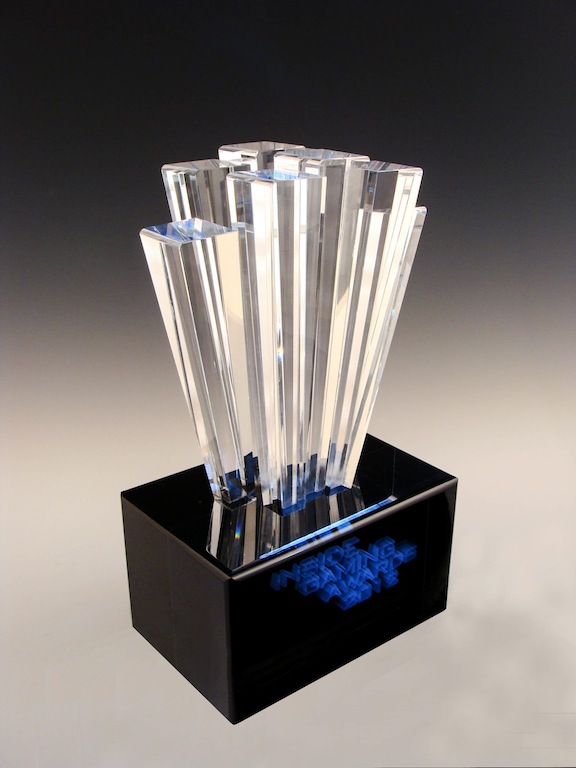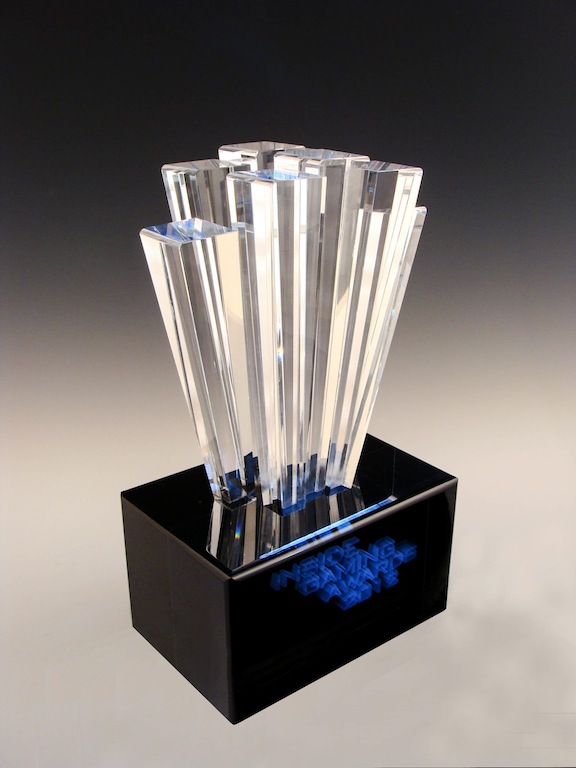 Machinima "Inside Gaming" Awards
Machinima, the number one video entertainment brand for video gamers around the world, as well as the number one entertainment channel on YouTube, selected Bennett Awards to create a new set of custom awards for the Machinima Inside Gaming Awards (IGA's). These recognition awards honor the best video games of the year, and the developers who created these stand-out games. In the first year Bennett Awards created these trophies - 2012 - winners were announced in 17 different achievement award categories. "Halo 4", from 343 Industries, took home the coveted "Game of the Year Award".
For these trophies, Bennett Awards created a new, unique custom award design. These custom awards were created from crystal. Two colors of crystal were used: clear and black. The overall custom design was based on an impressionistic cityscape – an image that is used as the animated lead-in to Machinima videos. The buildings were created from clear crystal. They emerged from a crystal base that was clear on some sides, and black on others. The combination of colors created a shaft of light that illuminated the buildings. The bases featured 3D etchings of the Inside Gaming Awards logo, the video game award category, and the winning video game. The Machinima logo was also etched on one of the sides of the base.
Machinima is the dominant video entertainment network for young males around the world. The number one entertainment channel on YouTube, Machinima serves over 2.3 billion video views per month, and reaches over 253 million viewers monthly. Machinima's global network is the best place for gaming content. The network features official publisher content, gameplay videos, scripted series, and original content, including weekly and daily shows, all aimed at the coveted 18-34 year old male demographic. The company is backed by MK Capital, and Redpoint Ventures, and is headquartered in Los Angeles, California. For more information, please visit www.Machinima.com.