POPA "Hero Squadron" Awards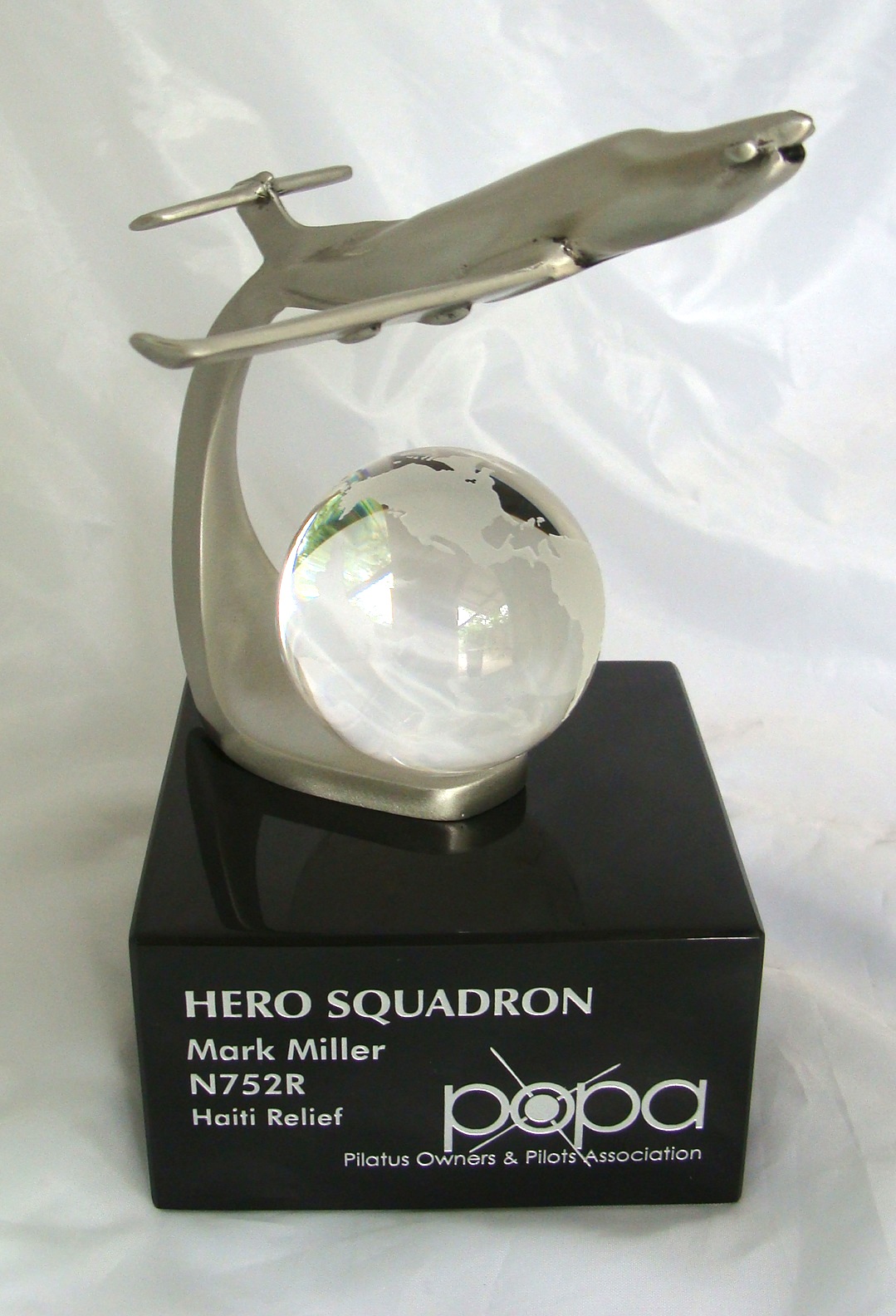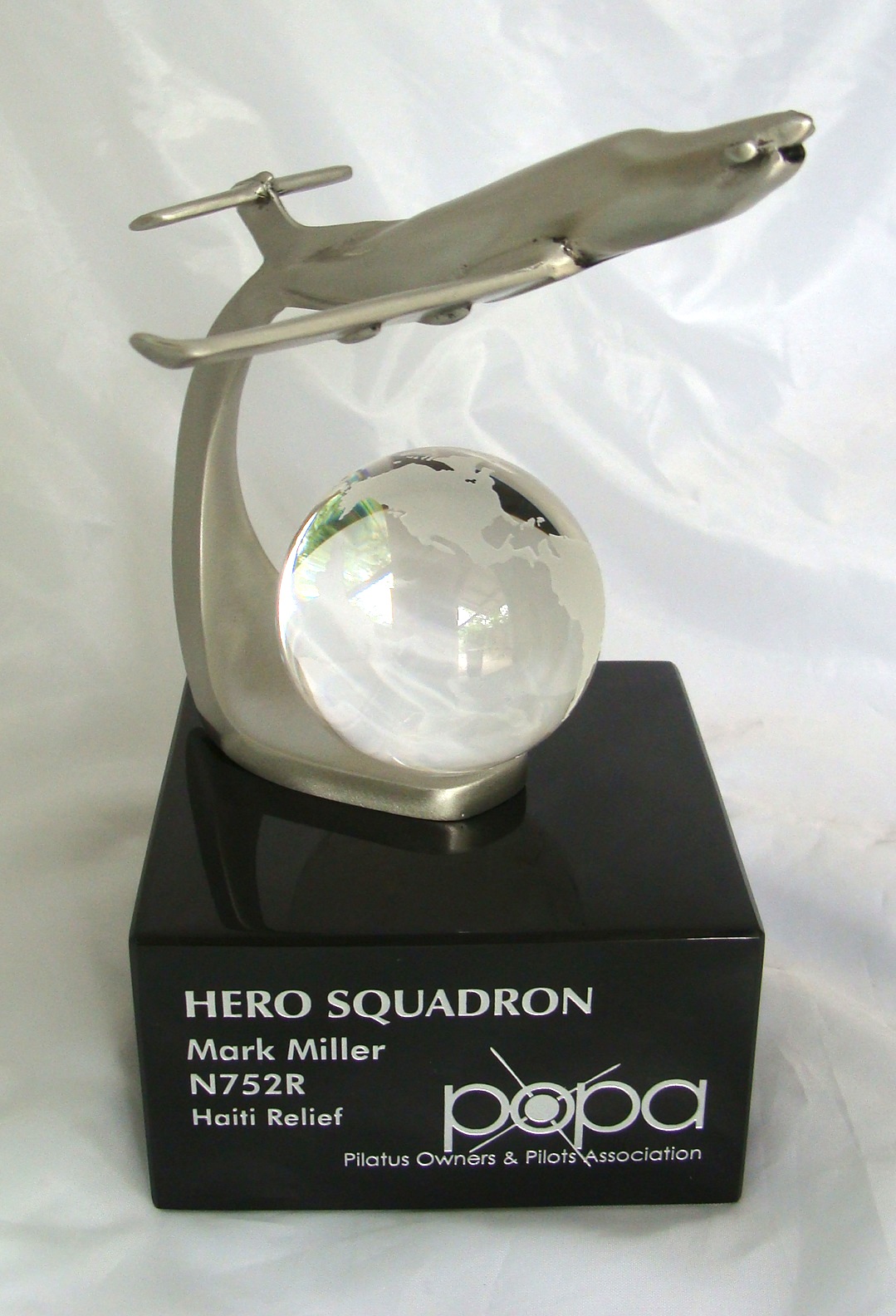 POPA "Hero Squadron" Awards
Bennett Awards designed and produced a set of new custom awards for POPA, the Pilatus Owners and Pilots Association. POPA is an organization devoted to the support of owners and operations of Pilatus PC-12 aircraft. These custom awards are called the POPA Hero Squadron Awards, and will be presented annually to POPA owner/operators who use their aircraft for humanitarian missions.

Bennett Awards designed these unique custom awards to capture the encompassing, global nature of POPA humanitarian efforts. These unique awards feature a Pilatus PC-12 aircraft flying over a crystal globe. The custom awards are mounted on a black marble base with silver engraving incorporating the name of the award, recipient, and POPA logo.
In 2010, the inaugural year for the recognition awards, these custom awards were presented to owner/operators who flew their aircraft on missions in Haiti. These unique custom awards were presented to the recognition awards recipients at the POPA annual convention, held July 3-5 in Tulsa, Oklahoma. The unique awards were presented to recipients by the POPA board.