Stone Ward Employee Service Awards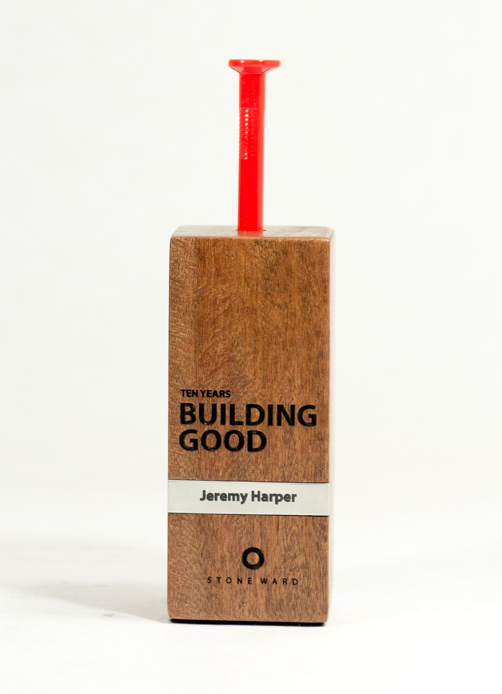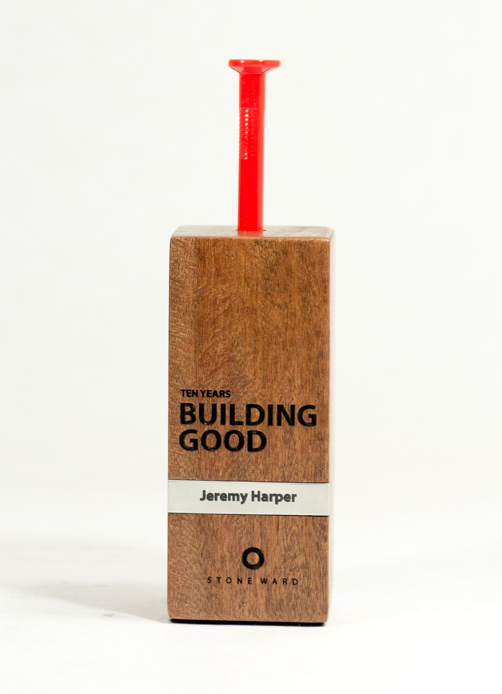 Stone Ward Employee Service Awards
These custom awards were created for Stone Ward, a creative marketing agency, for their employee service recognition awards. Employees are given these awards at various tenure milestones (e.g. 10 years).
These awards combine both metal and wood. The lower component of the award is created from a handcrafted 5" x 2.25" x 2.25" mahogany block. The block has laser engraving directly in the wood with the following information: the employee tenure time, Stone Ward's "Building Good" company motto, and the Stone Ward logo.
A brushed pewter plate is also attached to the block in a recessed cavity, making it flush with the side of the block. The plate has engraving of the employee recipient's name with a black fill font to match the engraving on the wood.
A metal spike/nail is embedded in the top of the wood block. The spike is pained red, aligning with a key color of the Stone Ward brand identity.