The Root 100 Awards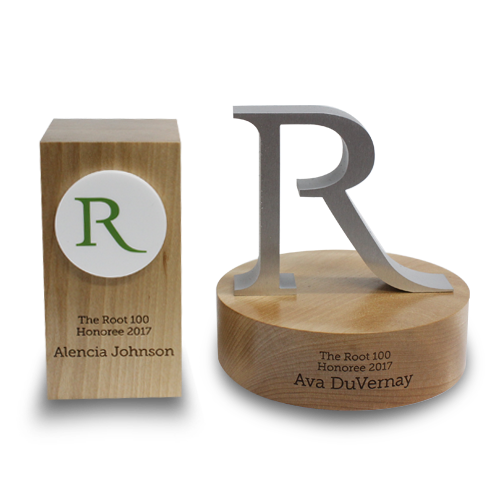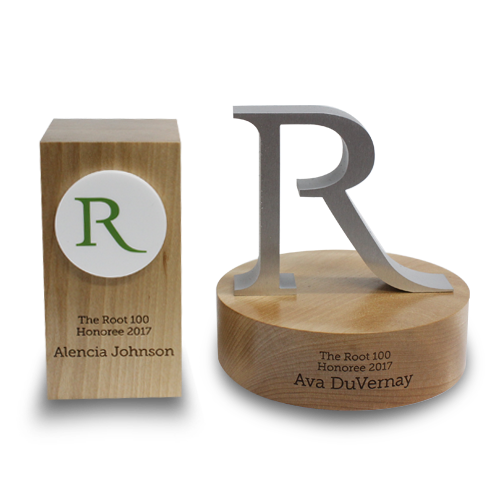 The Root 100 Awards
Bennett Awards created a set of unique custom awards for honorees of The Root 100. The Root 100 recognizes the most influential African-Americans, who have been responsible for some of the year's most significant cultural moments, social movements, and big ideas. These awards are hosted by The Root, an influential online magazine focused on African-American culture.
For The Root 100 Awards, Bennett Awards worked with The Root to create two new, unique custom award designs, each targeted at a different category of awardee. One custom award design consisted of a 5" hardwood maple pillar with an acrylic medallion of The Root's "R" logo. The second custom award design was a 4.5" fabricated aluminum sculpture in the shape of the "R" logo mounted on a 1.5" hardwood base.
Recipients of these recognition awards included Jordon Peele, the Oscar award-winning writer, director and producer of Get Out, singer/songwriter Solange Knowles, director Barry Jenkins, who directed the Oscar-winning film Moonlight, and filmmaker Ana DuVernay, the director of A Wrinkle in Time.