Eternal Spirit (Small)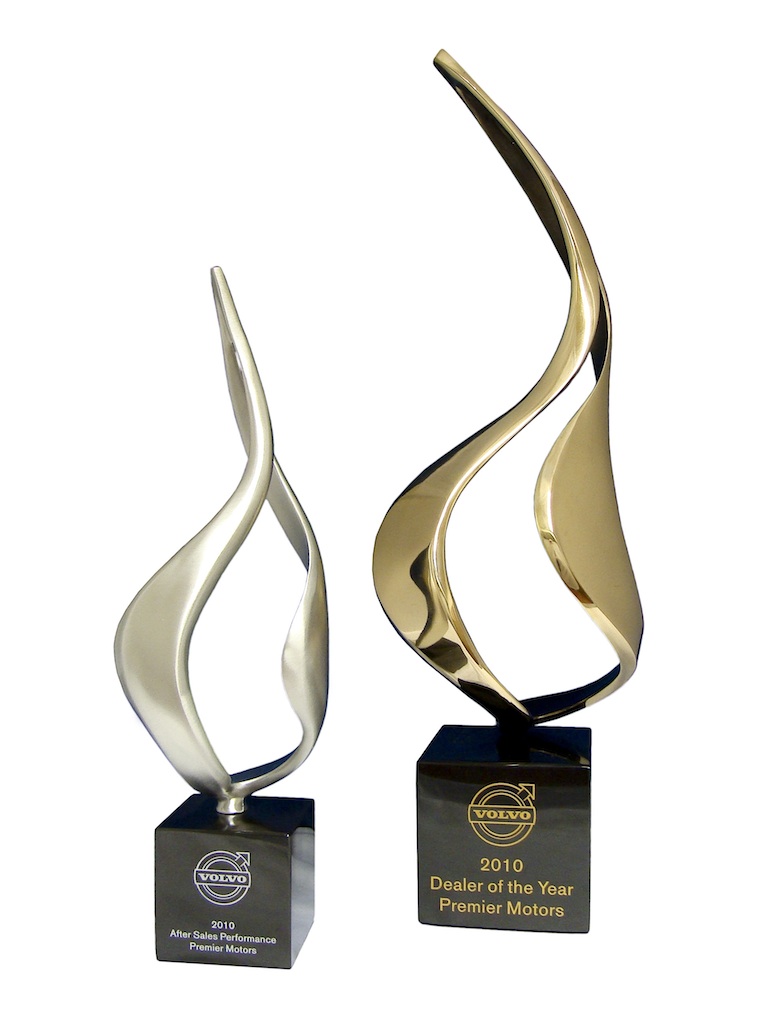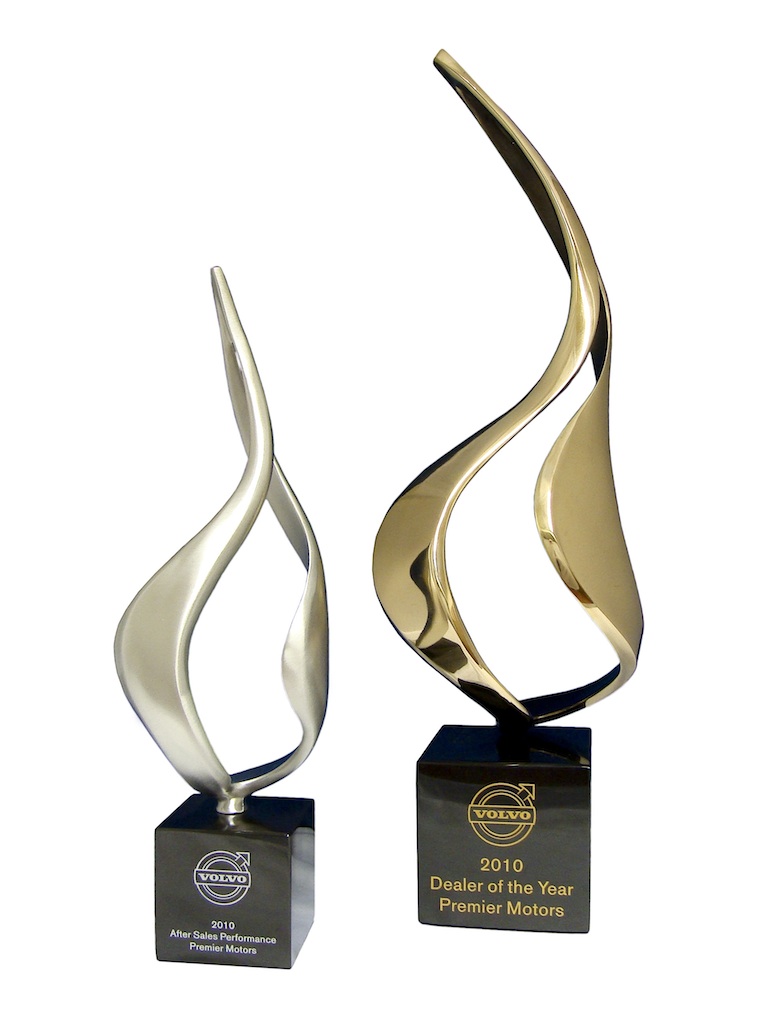 Eternal Spirit (Small)
15" Sculpture Awards available in both Bronze and Pewter

Award Artist: Bob Bennett
Bronze Sculpture Award: $995
Pewter Award available in Brushed Pewter, Silver or Gold Plating
Brushed Pewter: $495
Silver Plated: $595
Gold Plated: $695
Optional crystal globe: add $50

Standard base size: 3" x 3" x 3"
Note: Optional 4" x 4" x 4" base available for $40
The "Eternal Spirit (Small)" recognition awards are one of our most popular awards. The design of Eternal Spirit uses both space and form to represent the spirit and commitment that are prerequisites for success. In many individuals, these traits are everlasting and "eternal", and are demonstrated in everything that they do. This distinctive award celebrates these special individuals and organizations. These unique awards are designed by artist Bob Bennett and stand 15" tall (including their marble bases). These sculpture awards are available in either bronze or pewter. The bronze awards have a high-polish bronze finish, and the pewter awards are available in one of three finishes: 1) brushed pewter; 2) silver plating; and 3) gold plating. Eternal Spirit (Small)'s black marble base can be customized with an engraving of your choice for a small additional charge.

A crystal globe can also be incorporated in the sculpture award for an additional $50. This option is available for any of the metal or finish options show above.

This same basic award design is also available in a 23" version: Eternal Spirit (Large). The two sizes can be combined to create an multi-tier achievement awards solution (e.g., a main award and secondary awards.