Diageo "Partner of the Year" Awards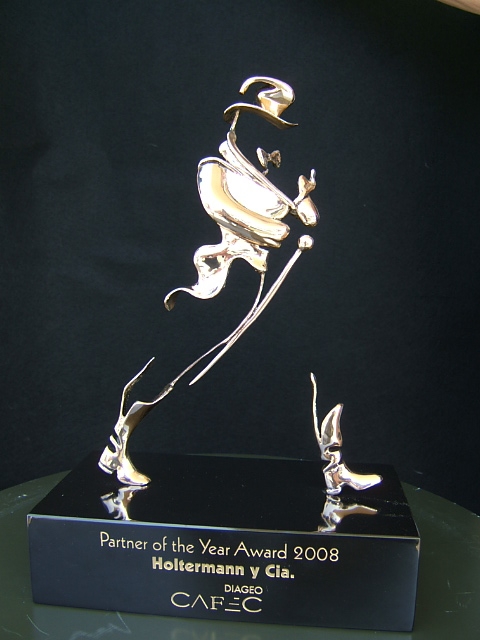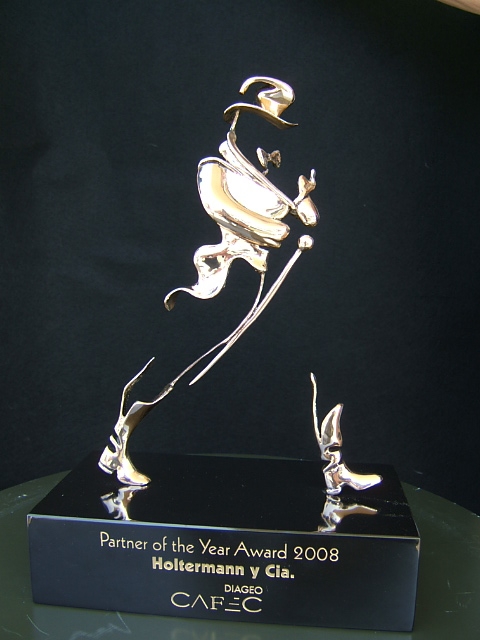 Diageo "Partner of the Year" Awards
Bennett Awards created a new, exciting custom awards design for Diageo, the world's leading premium drinks business. The custom award was designed for Diageo's "Partner of the Year Award", which is presented on an annual basis.

The Diageo "Partner of the Year" corporate award is presented to the partner whose holistic performance best embraces the three pillars of Diageo's strategy: Amazing Relationships, Great TImes Great Experiences, and Enriching Communities.
This custom awards design was based on the famous Johnnie Walker "Striding Man" icon that is recognized around the world. This unique, innovative custom awards design utlizes a combination of bronze planes and open space to create a floating silhouette that almost seems to defy gravity.